The

blog

delivers my take on what is trendy in

style and fashion. To start with, you must be familiar with your body type. The simple fact is, whatever your body shape or size, not every item of clothing is going to suit you.
Dressing for your bodyshape will make you look good and stylish.
One of the main reasons why women find themselves endlessly glaring at their closets for the appropriate outfit more often than ever or by nature seem overly fussy to men while shopping is because most of them pay little or no attention to their body shape while raking the clothes rack. While 44% of women have misconceptions about their body type, one in three claim to buy clothes they've never worn and almost 99% say their choice of clothing doesn't suit their figure. Most women mostly fall in five main categories of body shapes namely; hour-glass, pear, apple, inverted triangle and rectangle shaped. Stand in front of the mirror wearing the bare minimum to best judge your body type.

.
Hour-glass or the '8 frame'
-
This body shape resembles the number 8 or the hour glass and makes your body weight appear balanced and curvaceous overall. Most people will tell you that you have curves in all the right places. This is mostly amplified as hour glass shaped women tend to gain weight proportionally in the hips thighs and chest regions. Their narrow, slender waist appears slimmer in comparison by 8 to 10 inches and makes the body appear balance and curvaceous.
Curvy hourglass girls go in at the middle, often with a fuller bust and bottom to contrast with the smaller waist. You're blessed with a very sexy shape so you need to learn not to drown it in too-baggy clothes but also not go too overtly sexy either - unless that's the look you're going for
!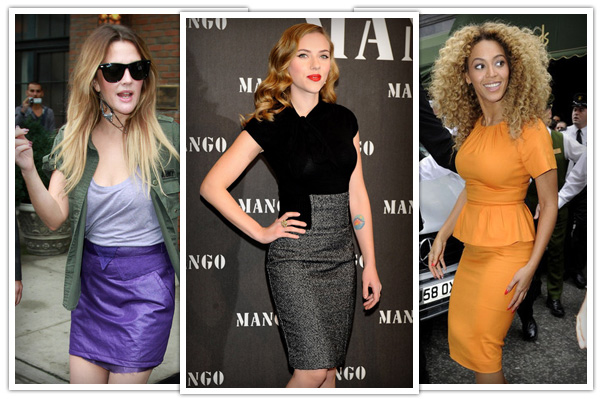 Bring out your best:
Wrap dresses, waist-cinching belts and flared or wide leg jeans will work wonders. Not necessarily all at once.
Best to avoid:
Shapeless baggy jumpers will hide your wonderful waist. Unless you add that magic belt of course!
Pear-shaped or triangle
-
Said to be the most common of all body shapes with the hips being the main asset, pear-shaped women are notably heavier on the rear or thighs. While they may have wider hips and thighs, the upper torso comprising of the waist and bust is comparatively smaller. Pear shaped women have short full legs with an enviable physical attribute of slender and most naturally toned arms.
If you are a bottom-heavy beauty and are bigger around the hips, bottom or thighs than you are up top then, like the majority of women, you are a Pear! You've probably also got a fairly flat stomach you lucky thing. Work that womanly figure by adding more shape and structure above the
waist.
Balance out your curvy bottom half with bold bright tops or tops with large collars, lapels or sleeves.
Tube, pencil and fishtail skirts, especially tight-fitting ones will only emphasise your hips and behind
Apple-shaped or round body-
For the apple shaped, the upper body is often the most apparent asset and is evidently complete with large shoulders, bust and midsection. The body tapers with the lower portion or hips being noticeably slimmer with slender shapely legs
.
If you have Apple shaped body, you may also have fabulous legs and/or boobs so dressing is all about showing off those best bits and avoiding adding volume round your middle.
Bring out your best-
Empire line and longer length tops will flatter your figure. Go for low-

ish

necklines to draw the eye upwards.
Best to avoid:
Short, boxy jackets and pleated or tiered skirts are not your friends. Cast them out now and feel forever better
Inverted triangle or wedge shape
-
Quite like an inverted triangle, wedge-shaped body types have a large bust with narrow hips.This is easier to spot as the waist is flat and the hips narrower than the upper body that is fuller with broad shoulders and heavy chest.
Sassy Inverted-shaped ladies have a figure that's bigger up top than on their bottom half because of broad shoulders and/or big boobs in relation to their waist and hips.Broad shoulders or bigger boobs can make you look top heavy, but there are a few simple ways to soften your shape!

Fuller skirts and wide leg trousers will balance out your

bodyshape

beautifully. Don't be afraid of bright colour on your bottom half. Choose fashion for a bigger bust like V-necks and wrap tops – our Simply Voluptuous range is ideal.
Shoulder pads and tapering trousers are an absolute no-no! Also steer clear of puff sleeves,

epaulettes

and halternecks
.
Rectangle Shape or banana or ruler shape
- Difficult to intercept at the first go but rectangle shaped women are built straight up and down with very few curves barely a difference of 1 to 8 inches distinguishing the size of the waist from the bust. But the waist, hips, shoulders and bust are usually slim and fairly equal in size. Women who fall in this category find little difference in the circumferences of their chest, waist and hips and tend to put on weight around the midsection.
Rectangle ladies are fairly straight up and down though don't always have the boyish chest to match. Many women would kill for your shape; there's no main area you want to minimise so you can get away with more things than most. However you may crave more curves – an illusion easily created with the right clothing.
A structured coat that cinches in with a belt will make you look more curvy. If you've a small bust you can get away with tricky to wear high-necked tops.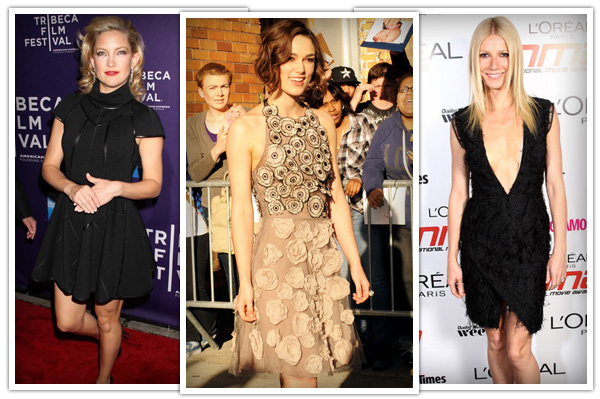 Low rise jeans and trousers can make your torso look too long. Stay away from sheath dresses and stick to styles with more shape instead
.